David here:
I'd like to tell you why I built this website for Humon and how you can help Humon too.
I first saw a Scandinavia and the World comic a year ago on deviantArt. Since then I've loved SatW and Humon's other comics: Niels and Love and Tentacles.
I wanted other people to enjoy her works, so I contacted Humon and worked with her to build this website. Every day the site gets 15,000 visitors (and rising).
Humon brings joy and laughter to so many people. Her day job: a cleaner. I, like you, want her to quit her day job and become a full time comic artist. I'd love her to make loads more comics and even books.
You can help to make this happen. Please help Humon to quit her day job and become a full time comic artist! Click Subscribe (on the right) to give €2.30 a month to Humon.
Supporters will also get loads of extras, like download and print calendars: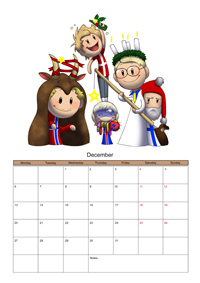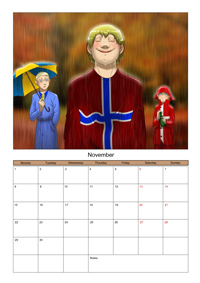 FAQs:
Q:
How does the subscription actually work? Do I have to click the PayPal-button every month? And what do I have to do if I want to cancel my subscription?
A:
Paypal will take €2.30 out of your bank every month automatically. If you want to cancel, you can do it via Paypal or send me an e-mail and I'll cancel it from this end.
Q:
Does all the money go to Humon?
A:
90% goes to Humon. 10% goes to David (for continued development of the site).
Q:
What if I'd like to give a one time sum instead of a subscription, is this possible?
A:
Nope, but please do buy something from
our shop
!